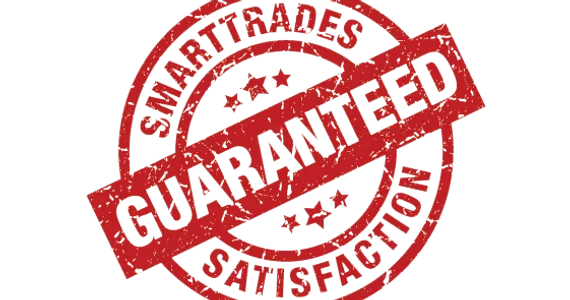 Guaranteed Manpower
SmartTrades is focused on you, your productivity, your cost, safety, schedule and most importantly, your profitability. We're not interested in just putting people to work, but helping you succeed.
In fact, we're so confident in our people that we guarantee your satisfaction. Test any SmartTrades worker for up to eight hours.
If they don't meet your expectations, there's no charge.
Safety
OSHA is a reality in your business. Failure to comply with their shifting regulations can mean stiff fines and shut-downs. All SmartTrades team members are OSHA 30 certified and we keep up with current regulations.
All SmartTrades workers have completed a comprehensive safety orientation, passed a safety quiz, and have the necessary PPE for the job.
As your safety partner, we can assess your site and our risk professionals can provide a written plan, if needed. We can recommend adjustments to current safety practices and even provide training to your staff.
Essentially, we make your life easier, safer and less risky by being your outsourced safety and risk partner.
SmartTrades Certified®
Our exclusive SmartTrades Certified Program separates the qualified from the wannabes. Heres how:
Smart Recruiting - We source quality workers through state-of-the-art online outreach and industry networking events.
Smart Pre-screening - Every SmartTrades worker has been E-verified, given a 10-panel drug screen and criminal background check. Previous employment references are checked, appropriate on-line skills testing is successfully completed and professional licenses verified.
Clear Certification Criteria - In addition, SmartTrades Certified workers will:
• Have trade tools appropriate for skill level
• Have dependable private transportation
• Have a track record of being on time
• Have completed all SmartTrades assignments with positive reviews
Individuals who meet these standards of performance, attitude and dependability are certified with additional training such as OSHA and CPR certifications noted on their card.
The SmartTrades Certified card consistently identifies workers you'll want on your team.
A Brief History
Who we are
SmartTrades is a division of SmartSolutions, a national staffing organization established in 2011, with a longstanding record of service for domestic and international clients including DHL, Bonneville Builders, Burton Lumber, Clorox, Bullfrog Spas, Burt Brothers, and many others.
The SmartTrades Division exclusively focuses on skilled trades in the following industries:
Construction
Automotive
Manufacturing
Aerospace
Oil & G
What we do
The SmartTrades team of experienced, professional trades recruiters is known for exceptional service, courtesy and competence. We take pride in being prompt and available 24/7. All are OSHA 30 certified.
We provide contingency manpower:
Apprentice to Master-level Tradesmen
Carpenters
Electricians
HVAC Specialists
Welders
Equipment Operators and Drivers
Concrete Workers
Machine Shop Professionals
Trades Helpers
General Laborers
Automotive Technicians
Contact Us
Better yet, see us in person!
We love our customers, so feel free to visit during normal business hours.
SmartTrades
8965 South 1300 West, West Jordan, Utah 84088
recruitingteam@smarttradesllc.com
Hours
Mon 07:00 am – 05:00 pm
Tue 07:00 am – 05:00 pm
Wed 07:00 am – 05:00 pm
Thu 07:00 am – 05:00 pm
Fri 07:00 am – 05:00 pm
Sat Closed
Sun Closed